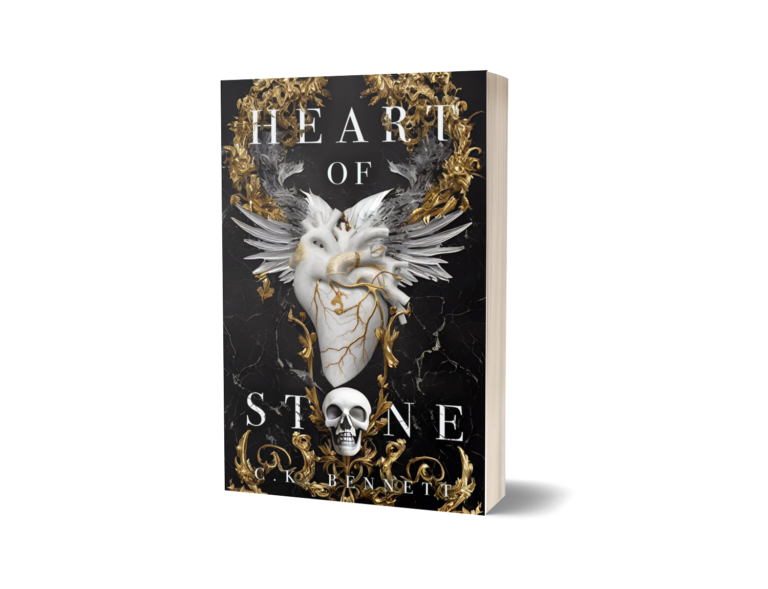 When Adella Valentino agrees to marry Leo Cifarelli, heir to the Cifarelli syndicate, she gives up hope of ever experiencing a loving relationship. Leo is cunning, aloof and entirely lethal, and has treated her like a burden her whole life. But when the death of a rival forces the couple into hiding, Leo's behaviour suddenly changes; he reveals a new side of himself – one that wants to claim her.
As they are trapped in each other's presence, Leo's beguiling grin and alluring darkness invite Adella deeper, daring her to submerge herself in the darkest corners of him and swim in a sea of sins with him. But Adella is hesitant. She worries that it might all be a game to Leo – one she is about to lose.
When she finally succumbs to temptation, one thing becomes crystal clear: Leo is a dangerous man who must never be underestimated.
This book contains scenes, dialogues and characters that some readers may find disturbing. Reader discretion is advised.
TRIGGER WARNINGS:
– Mentions of sexual abuse
– Acts of murder
– Drug trafficking & money laundering
– Mentions of human trafficking
– Mentions of child prostitution
– Graphic descriptions of violence
– Sexually explicit scenes
– Possessive anti-hero
– Morally grey characters
– Profane language

This book is intended for mature audiences.

TROPES (to name a few):
– Marriage of convenience
– Forced proximity
– "Enemies"-to-lovers
– Childhood friends-to-lovers
– First love

ebook
paperback & hardback
ebook
Currently exclusively available on Kindle Unlimited.
paperback & hardback